MEDINI ACHARYA, 2020 ২০২০
BALARAM KARAN
Balaram Karan is the craftsman of making the dreams of the neglected orphans of the society. Once there address was a platform, a sidewalk or a dump. Today they are residents of his Antyodaya Ashram. How often do we lose patience when it comes to raising one or two of our children? But he is an exceptional character. Despite going through so many difficulties at every moment, he is patient, and humble. He is a bright example for every people of undivided Medinipur. Midnapore-dot-in is proud to honour this great personality as "Medini-Acharya".
MEDINI ACHARYA 2020, Balaram Karan, Antyodoy Anath Ashram, Paushi | মেদিনী আচার্য ২০২০, বলরাম করণ, পাঁউসি অন্ত্যোদয় অনাথ আশ্রম | मेदिनी आचार्य २०२०, बलराम करण, पौसी अंत्योदय अनाथालय।
In 1966 he was born in a poor family of Pausi village (East Midnapore district). Father Late Khagendra Nath karan and mother is late Late Rebati Karan. He was grown up with great difficulty in the family of three brothers and three sisters. After passing secondary school, despite many obstacles, Balaram was admitted to Nachinda Jiban Krishna High School. Since he did not have money to stay in the hostel, he cooked and ate by himself. After passing high school, Balaram has to stop his studies due to lack of money.
MEDINI ACHARYA 2020, Balaram Karan, Antyodoy Anath Ashram, Paushi | মেদিনী আচার্য ২০২০, বলরাম করণ, পাঁউসি অন্ত্যোদয় অনাথ আশ্রম | मेदिनी आचार्य २०२०, बलराम करण, पौसी अंत्योदय अनाथालय।
In order to take the helm of the family, he gave up the hope of studying and focused on earning. Seeing no chance of a job, he started his own medicine business. Concentration and hard work soon brought him success in this business. Life was going well. One day while going to collect medicine-stock for his shop, an incident turned his life. He sees a little boy eating out of a dustbin next to a ceremony house. Tears came to his eyes. After query he came to know that the child is orphan. He took the child in his arms without any other thought. He brought him to his house.
MEDINI ACHARYA 2020, Balaram Karan, Antyodoy Anath Ashram, Paushi | মেদিনী আচার্য ২০২০, বলরাম করণ, পাঁউসি অন্ত্যোদয় অনাথ আশ্রম | मेदिनी आचार्य २०२०, बलराम करण, पौसी अंत्योदय अनाथालय।
That's the beginning. From then on, wherever he saw orphans and helpless children, he would bring them to his home and treat them like his own children. This is how Balaram's 'Antyodoy Anath Ashram' started. But another problem begins, all the capital is spent on running the children's food-clothing-education. Seeing no way, he sold his land. After some time, he sold his last source of income 'Medical Shop' too. Meanwhile, 28 boys and girls were in the ashram then.
MEDINI ACHARYA 2020, Balaram Karan, Antyodoy Anath Ashram, Paushi | মেদিনী আচার্য ২০২০, বলরাম করণ, পাঁউসি অন্ত্যোদয় অনাথ আশ্রম | मेदिनी आचार्य २०२०, बलराम करण, पौसी अंत्योदय अनाथालय।
One day there was a situation where there was no other way but to beg. Balaram came up with a unique idea even in such a difficult time. He left a clay pot in front of the houses of 138 families in the village. He requested the mothers of the house to put rice in the pot as much as possible. The mothers of the house used to put a handful of rice in the pot before preparing lunch and dinner. In an entire day total 262 handfuls of rice were collected in the pot. Balaram used to collect that rice by the 5th of the month. Although there is no proper roof over their heads, Balaram's ashram was running with collected rice. Kiranmay Nanda, the then local MLA and Minister, donated a mini deep tube well and Rs 10,000 to solve the water problem of the ashram. Also a voluntary organization called 'Kajla Janakalyan Samiti' used to help some money every month.
MEDINI ACHARYA 2020, Balaram Karan, Antyodoy Anath Ashram, Paushi | মেদিনী আচার্য ২০২০, বলরাম করণ, পাঁউসি অন্ত্যোদয় অনাথ আশ্রম | मेदिनी आचार्य २०२०, बलराम करण, पौसी अंत्योदय अनाथालय।
Then in 2004, a few days before Poush Sankranti, Balaram decided with some of his friends that on the day of Poush Sankranti, they would go to Digha to collect help for the ashram. Because on that day a lot of tourists will come to Digha from Kolkata and other cities. They arrived Digha with coupons of Rs 5, 10, 15, 20 and 25 on the specified day. But the real picture was different; most tourists did not listen to them. At the end of the day almost nothing was collected but fortunately they met with a journalist named Subrata Guha. Although they did not know then that Subrata Guha was a journalist. After hearing the story of the ashram, curious Subrata Babu wrote down their address.
MEDINI ACHARYA 2020, Balaram Karan, Antyodoy Anath Ashram, Paushi | মেদিনী আচার্য ২০২০, বলরাম করণ, পাঁউসি অন্ত্যোদয় অনাথ আশ্রম | मेदिनी आचार्य २०२०, बलराम करण, पौसी अंत्योदय अनाथालय।
A few days later, one day, Subrata Guha suddenly reached the ashram. Seeing and hearing everything, Subrata Babu went back. There is a saying - "the force of the pen" - Subrata Babu showed the power of his pen. His report in the Anandabazar newspaper published on June 14, 2004. Title of the report was "Balaram's orphanage begs for rice from house to house".
Antyodoy Anath Ashram, Paushi | পাঁউসি অন্ত্যোদয় অনাথ আশ্রম | बलराम करण, पौसी अंत्योदय अनाथालय।
Antyodoy Anath Ashram, Paushi | পাঁউসি অন্ত্যোদয় অনাথ আশ্রম | बलराम करण, पौसी अंत्योदय अनाथालय।
Subrata Guha's writing received a huge response. Many people communicate with Balaram. Many news papers reported about him. Shortly afterwards, the report was published in small print on the 'Prabasi Anandabazar' page. Seeing that report, an expatriate Bengali Bimal Roy contacted from Germany. Bimal Babu's life was also very difficult. He went to Germany to work as a laborer. His father, mother and sister died one by one in the country, he could not come. He built three buildings for Ashram in memory of his father, mother and sister. The boys and girls got a safe shelter. With the help of many others, beautiful kitchen, dining room, sewerage system, school, charitable clinic and many more have been gradually developed. I will mention all those things in the section ' Activities of Antyodoy Anath Ashram'. In all these things, Balaram was always accompanied by his wife Chabi Karan and his daughter Moyna Karan.
Antyodoy Anath Ashram, Paushi | পাঁউসি অন্ত্যোদয় অনাথ আশ্রম | बलराम करण, पौसी अंत्योदय अनाथालय।
Antyodoy Anath Ashram, Paushi | পাঁউসি অন্ত্যোদয় অনাথ আশ্রম | बलराम करण, पौसी अंत्योदय अनाथालय।
Activities of Antyodoy Anath Ashram:
The orphanage:
The journey of Antyodoy Anath Ashram is truly a fascinating one, started about 25 years back, through the emotional act of a local inhabitant, Sri Balaram Karan, by giving shelter to a hapless child of a nearby locality, has culminated to today's Antyodoy Anath Ashram, an orphanage per excellence, where a good number of destitute children are being brought up under the watchful eyes of the ashram management. Till date, 156 children have been brought up here and at present there are 72 orphans /destitute children residing in the ashram. The orphanage was set up sometime in 1995 at Paunsi, a remote village in Purba Medinipur, was registered in the year 2004 under the West Bengal Societies Registration Act'1961. Apart from the regular academic courses, the children also learn music, dance, drawing/painting etc. in the ashram. Some of them are also acquiring professional skills. Many of them are academically brilliant and under the guidance of the ashram management, have been pursuing higher education too. Consistent efforts are there from the ashram authorities to ensure safety & security of the inmates, high level of hygiene and cleanliness in the premises, healthy bodies & healthy minds of the children. It was a great honour for us when, impressed by the excellent ambience of the ashram and also the facilities available here, the CWC set up their local unit in the ashram premises only. This has significantly facilitated their day to day interactions with the CWC and also enhanced their understanding about their role and responsibilities with respect to CWC.
Antyodoy Anath Ashram, Paushi | পাঁউসি অন্ত্যোদয় অনাথ আশ্রম | बलराम करण, पौसी अंत्योदय अनाथालय।
Antyodoy Anath Ashram, Paushi | পাঁউসি অন্ত্যোদয় অনাথ আশ্রম | बलराम करण, पौसी अंत्योदय अनाथालय।
To ensure hygienic cooking and dining they have built a well-designed cooking area/dining hall that was financed by M/s. L&T as part of their CSR Program. They also built underground drainage and sewage system with financial assistance from the Dept. of Indirect Taxes & Customs, Govt. of India. Children have daily outdoor play/exercise sessions to improve their physique. Believing that books are their best friends, Ashram encourages the children to develop habit of reading books outside the syllabus also. They also try to help them in pursuing professional courses so that they can be self-reliant when they become adults. To develop a healthy mind the children go through a routine of prayer and meditation, daily. Ashram arranges quiz and discussions on topics that would create interest among the children and ignite their desire to learn. They celebrate the birthdays of all great Indians and use these occasions to spread their ideas and teachings. Ashram makes the children participate in cultural programs like dramas, dancing and music. With help of benevolent persons or organisations such programs are sometimes arranged outside also. To generate a sense of responsibility they encourage all the children of the ashram in participative management depending upon their age and ability. However, they make sure that the children are happy and proud of their responsibilities and do not consider it as a burden.
Antyodoy Anath Ashram, Paushi | পাঁউসি অন্ত্যোদয় অনাথ আশ্রম | बलराम करण, पौसी अंत्योदय अनाथालय।
The Child Care Institute (CCI):
Antyodoy Anath Ashram, Paushi | পাঁউসি অন্ত্যোদয় অনাথ আশ্রম | बलराम करण, पौसी अंत्योदय अनाथालय।
It is indeed a great honour for us that amongst many NGOs of Purba Medinipur, Antyodoy Ashram have been selected by The Women & Child Development and Social Welfare Department, Government of West Bengal and granted registration on 28.12.17 as a Child Care Institution named Snehachhaya in Paunsi, Purba Medinipur, for running a children's home for 50 girls. Subsequent to that, Antyodoy Anath Ashram was granted renewal of registration on 29.03.19 valid till 25.06.2023. Till date, 159 girls were taken care of by Antyodoy Ashram, out of which 104 have been successfully rehabilitated at their respective places after counselling as well as other supportive measures.
Antyodoy Anath Ashram, Paushi | পাঁউসি অন্ত্যোদয় অনাথ আশ্রম | बलराम करण, पौसी अंत्योदय अनाथालय।
Crèche services :
Antyodoy Anath Ashram, Paushi | পাঁউসি অন্ত্যোদয় অনাথ আশ্রম | बलराम करण, पौसी अंत्योदय अनाथालय।
In 2006, Antyodoy Ashram reselected by the Directorate of ICDS scheme, Government of West Bengal (under the Rajiv Gandhi National Creche Scheme) to run crèche centres for providing shelter to babies (age group 1 to 6) of the working mothers hailing from the impoverished populace. Presently, Antyodoy Ashram is running six (6) such crèches taking care of 156 babies under the supervision of specially trained caregivers, providing optimum care and attention.
Antyodoy Anath Ashram, Paushi | পাঁউসি অন্ত্যোদয় অনাথ আশ্রম | बलराम करण, पौसी अंत्योदय अनाथालय।
Primary School:
MEDINI ACHARYA 2020, Balaram Karan, Antyodoy Anath Ashram, Paushi | মেদিনী আচার্য ২০২০, বলরাম করণ, পাঁউসি অন্ত্যোদয় অনাথ আশ্রম | मेदिनी आचार्य २०२०, बलराम करण, पौसी अंत्योदय अनाथालय।
Necessity of a primary school was a long felt one in this part of the Medinipur district. Like many other noble missions, here also Antyodoy Ashram took the right initiative and set up a nursery school for the infants of the entire locality. The school that started in 1995 got upgraded to a primary school in the year 2006. Till date 2200 kids have studied in the school before successfully stepping ahead to secondary/higher secondary schools for further studies. Presently, 220 students are studying here, out of which some are from Antyodoy Ashrams orphanage while others are from the adjoining localities.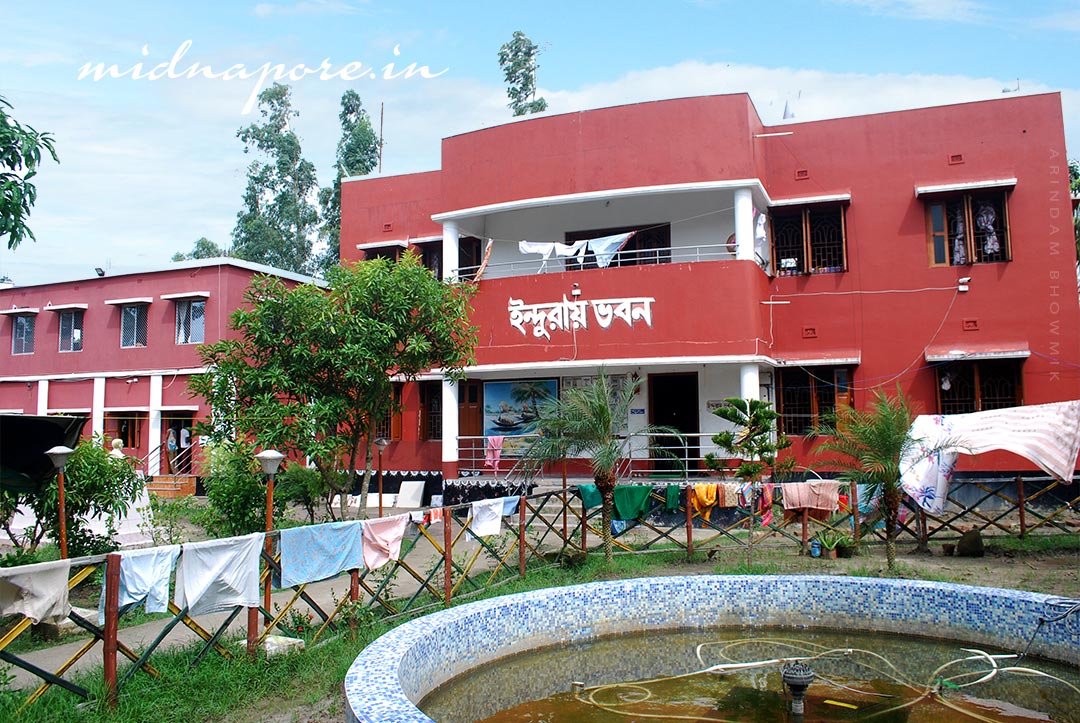 Antyodoy Anath Ashram, Paushi | পাঁউসি অন্ত্যোদয় অনাথ আশ্রম | बलराम करण, पौसी अंत्योदय अनाथालय।
Healthcare services for the children:
Antyodoy Anath Ashram, Paushi | পাঁউসি অন্ত্যোদয় অনাথ আশ্রম | बलराम करण, पौसी अंत्योदय अनाथालय।
Understanding the importance of health care services for the children of the local villages, Antyodoy Ashram have initiated the under mentioned steps, in association with the rural health centres, Antyodoy Ashram have made it a practice that kids of the locality, without exception, are administered all types of vaccinations at the appropriate time and schedule. Jointly with the Government health centres, they try their best to ensure that the kids/children of the area get the necessary medical supports as and when required. With spontaneous support from the renowned doctors of Kolkata and other areas of the state, Antyodoy Ashram organize regular health check up for the children.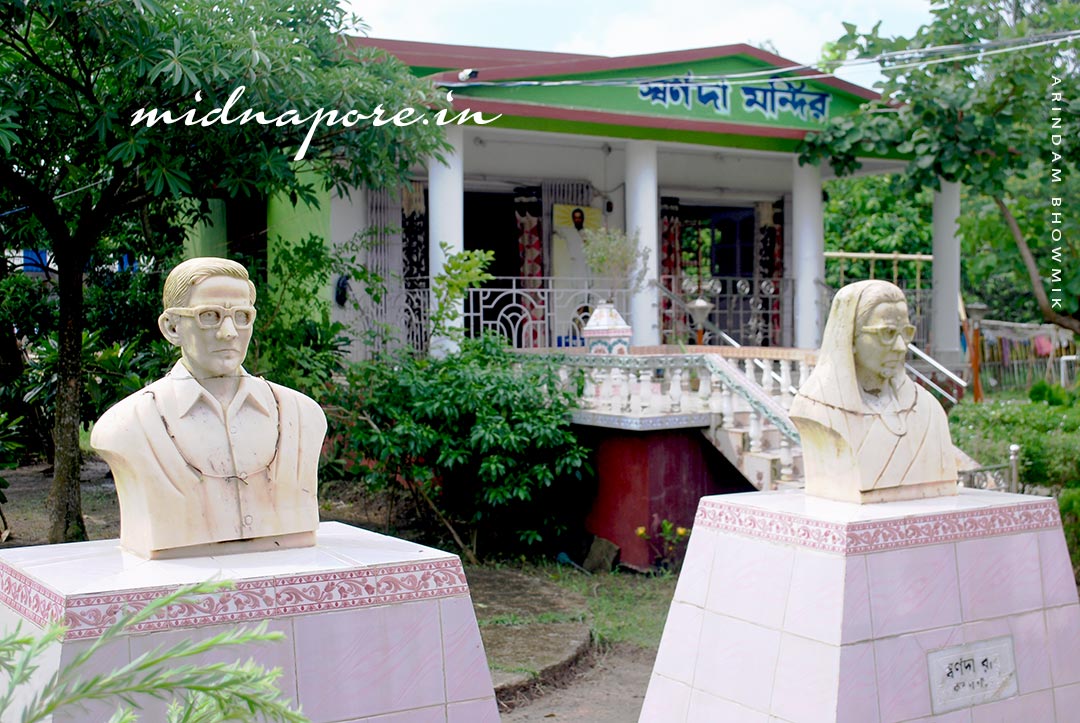 Antyodoy Anath Ashram, Paushi | পাঁউসি অন্ত্যোদয় অনাথ আশ্রম | बलराम करण, पौसी अंत्योदय अनाथालय।
Health camps & eye camps for the aged & ailing persons of the area:
Antyodoy Anath Ashram, Paushi | পাঁউসি অন্ত্যোদয় অনাথ আশ্রম | बलराम करण, पौसी अंत्योदय अनाथालय।
With active cooperation from renowned hospitals e.g Mission Hospital, Durgapur, Priyojon Hospital, Kolkata etc., Antyodoy Ashram is successfully organizing health camps periodically, for the helpless rural people free of cost. In these camps, Antyodoy Ashram also carry out tests like Blood Pressure checking, ECG, Blood Group determination, Blood Sugar test etc. In most of the cases, medicines are also distributed free among the needy ones. In association with the eye specialists/various eye care centres, free eye operation camps are also being conducted regularly by Antyodoy Ashram, for the benefit of the aged ones. Spectacles too, are distributed free of cost to the local inhabitants. Till date, more than 2000 such ophthalmic surgeries have been performed in the area immensely benefiting the local population.
Antyodoy Anath Ashram, Paushi | পাঁউসি অন্ত্যোদয় অনাথ আশ্রম | बलराम करण, पौसी अंत्योदय अनाथालय।
Mass-marriage programs for the economically backward section: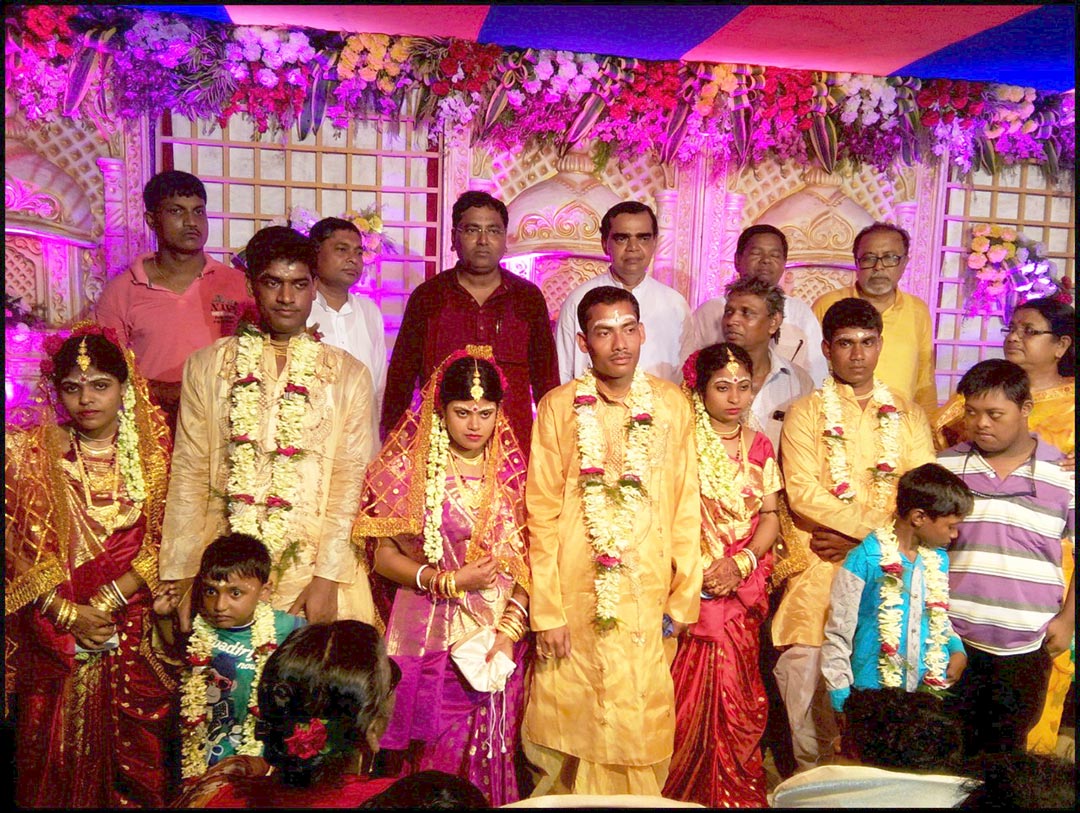 Antyodoy Anath Ashram, Paushi | পাঁউসি অন্ত্যোদয় অনাথ আশ্রম | बलराम करण, पौसी अंत्योदय अनाथालय।
Realizing the plight of the parents from the economically backward sections, in arranging marriage for their grown up daughters, Antyodoy Anath Ashram, in association with Anondolok Hospital, Kolkata, has taken positive initiatives (2006 onwards) for organizing mass marriage programs, free of cost, for the benefit of these people. While the responsibility of finding grooms lies on the family members of the girls, Ashram check the social status/police records of the proposed grooms and their family members before finalizing the marriage. Antyodoy Ashram check the blood groups of the prospective couples too, for any mismatch, whatsoever, which might cause problems afterwards (e.g. Thalassemia). It gives a true feeling of satisfaction when they see that even with their limited resources, Antyodoy Ashram could bring smile in the faces of 156 girls since they started the mission.
Antyodoy Anath Ashram, Paushi | পাঁউসি অন্ত্যোদয় অনাথ আশ্রম | बलराम करण, पौसी अंत्योदय अनाथालय।
Extending help during natural calamities:
Antyodoy Anath Ashram, Paushi | পাঁউসি অন্ত্যোদয় অনাথ আশ্রম | बलराम करण, पौसी अंत्योदय अनाथालय।
As Purba Medinipur is located very close to the Bay of Bengal, the area is quite vulnerable to natural calamities like flood, cyclone etc. the impact of which are truly devastating causing huge predicament for the residents of the area. Amidst such crises, Antyodoy Anath Ashram always extend much needed support to the victims of the disaster by,
● Opening relief centres for giving shelter to the devastated ones
● Preparing/distributing food from community kitchens
● Providing clothing, garments, blankets & bedspreads
● Arranging health check up/medicines for the sick ones etc.
Antyodoy Anath Ashram, Paushi | পাঁউসি অন্ত্যোদয় অনাথ আশ্রম | बलराम करण, पौसी अंत्योदय अनाथालय।
Distribution of clothing, books etc. free of cost:
Antyodoy Anath Ashram, Paushi | পাঁউসি অন্ত্যোদয় অনাথ আশ্রম | बलराम करण, पौसी अंत्योदय अनाथालय।
It is indeed a great fortune for Antyodoy Ashram that they are associated with many philanthropic organizations of India and abroad, who always respond to their calls whenever there is a need for their support. They also in still courage and confidence in Antyodoy Ashram during the bad times. Daaybaddho, alokebortika, somobeto, sujan, kundu foundation, Nimta atmojon etc. are few such organizations, with whom Antyodoy Ashram have developed a deep rooted bonding over the years, taking us from strength to strength. With active support from them, Antyodoy Ashram have distributed various items needed by the destitute time and again, providing their day to day needs that include clothing, bedspreads, woolen garments/blankets, umbrellas, rain coats, torch lights etc. to name a few. It is needless to mention that all these materials are given absolutely free. Similarly, with the help from the Book sellers & Publishers guild/Kolkata, Antyodoy Ashram distribute books and all other educational items free of cost to the students of all age groups of the area.
Antyodoy Anath Ashram, Paushi | পাঁউসি অন্ত্যোদয় অনাথ আশ্রম | बलराम करण, पौसी अंत्योदय अनाथालय।
Helping the deserving students for higher education:
Antyodoy Anath Ashram, Paushi | পাঁউসি অন্ত্যোদয় অনাথ আশ্রম | बलराम करण, पौसी अंत्योदय अनाथालय।
It is extremely unfortunate that their academic brilliance notwithstanding, many bright students from the rural areas of Purba Medinipur are unable to pursue higher education just for want of money. This is a colossal waste of talent and indeed a huge national loss of potential. To find a plausible solution in this regard, Antyodoy Anath Ashram, using all its connections with various donor groups, bodies and even individuals, relentlessly tries to create a link between the two. It gives them real pleasure to see that with this endeavour of Antyodoy Ashram, a good number of meritorious students of this area are successfully pursuing higher studies in good academic institutions.
Antyodoy Anath Ashram, Paushi | পাঁউসি অন্ত্যোদয় অনাথ আশ্রম | बलराम करण, पौसी अंत्योदय अनाथालय।
Eradication of illiteracy in the area:
Antyodoy Anath Ashram, Paushi | পাঁউসি অন্ত্যোদয় অনাথ আশ্রম | बलराम करण, पौसी अंत्योदय अनाथालय।
Illiteracy is a bane and understandably, its impact in the rural areas is more critical as it negates the possibilities of enhancing the earning potential of the villagers, affecting their standard of living. Availability of essential services like health, education, infrastructure etc. in the rural areas also gets affected because of the same. It is a declared mission of Antyodoy Anath Ashram to eradicate the curse of illiteracy in the area to the extent possible. There are various philanthropic organizations, which have joined hands with Antyodoy to fight against illiteracy together. Anudeep Foundation, Utkarsho Bangla, Ann Foundation, USA are some of the groups extending helping hand to Antyodoy in this mission.
Antyodoy Anath Ashram, Paushi | পাঁউসি অন্ত্যোদয় অনাথ আশ্রম | बलराम करण, पौसी अंत्योदय अनाथालय।
Celebration of festivals:
Antyodoy Anath Ashram, Paushi | পাঁউসি অন্ত্যোদয় অনাথ আশ্রম | बलराम करण, पौसी अंत्योदय अनाथालय।
Festivals are of great importance in strengthening the bonding among different cross-section of people as well as reinforcing the social fabric. It is of more importance in the rural areas, where other avenues of recreation is generally less as compared to the metropolis. Appreciating the significance of the above, Antyodoy Anath Ashram voluntarily accepted the lead role in celebrating all important festivals of our society. In fact, the local population perpetually looks at the ashram for leading from the front during the festivals. Celebration of Durga Puja, X-mas, Independence day, Republic day, New year, Birth day of the great personalities etc. have virtually become a part of life of the inhabitants of this area, where spontaneous initiatives taken by Antyodoy Anath Ashram deserves special mention.
Antyodoy Anath Ashram, Paushi | পাঁউসি অন্ত্যোদয় অনাথ আশ্রম | बलराम करण, पौसी अंत्योदय अनाथालय।
The members of the organization (Midnapore Dot In) who were present at the event (Medini Acharya) were - Rajkumar Das, Jyotirmoy Khatua, Sudarsan Sen, Subrata De and Arindam Bhowmik.
সবার অলক্ষে, নিঃশব্দে কাজ করে চলেছেন আশ্রমের মা ছবি করণ , পাঁউসি অন্ত্যোদয় অনাথ আশ্রম | सभी के लिए अनभिज्ञ, चुपचाप काम कर रही है आश्रम की माँ चबी करण, पौसी अंत्योदय अनाथालय। | Unbeknownst to everyone, working silently, the mother of the Ashram Chabi Karan, Antyodoy Anath Ashram, Paushi.
MEDINI ACHARYA 2020, Balaram Karan, Antyodoy Anath Ashram, Paushi | মেদিনী আচার্য ২০২০, বলরাম করণ, পাঁউসি অন্ত্যোদয় অনাথ আশ্রম | मेदिनी आचार्य २०२०, बलराम करण, पौसी अंत्योदय अनाथालय।
Arindam Bhowmik
midnapore.in
Published on 26.09.2020 (201 Birthday of Pandit Iswar Chandra Vidyasagar)
From 2020 onwards 'Midnapore-Dot-In' will celebrate Vidasagar's English & Bengali birthday as 'TEACHERS DAY' of undivided Medinipur District.
● Bengali part of the certificate in writter by - Dr. Bibhas Kanti Mandal.
● Hindi part of the certificate in writter by - Priti Rekha Samanta.